Long-Term and Short-Term Loans
Funding options to increase possibilities
You are in the process of evaluating your company's strategic plan and recognize the growth opportunities outside funding could bring.
Let Crown Bank provide you with the short-term and long-term financing you need to expand your company's vision and bring it to life.
Long-term vs. short-term business loans
Long-term loans are a great way for well-established businesses to plan for long-term ventures such as opening a new facility, refinancing or diversifying debt, financing acquisitions and more.
These loans typically have lower interest rates, fixed financing, and provide you with a longer period of time for achieving ROI.
If you and your team are focused on creating a long-term strategic plan, we have the long-term financing solution to see it through.
Short-term loans provide companies with quick and easy access to working capital—with a shorter commitment period which can sometimes be more beneficial. The interest rates are typically higher, but fixed financing options are available.
If you are looking to recover from a loss in revenue, or plan to upgrade your facilities and increase your company's impact, call us to see if you qualify for the short-term funding you need.
"Being able to leverage a bank like Crown as an extension of your operational finances really helps to open your eyes to new opportunities…."
— JR Anderson; ASI: Acoustical Surfaces Inc.
What long-term business loans does Crown Bank offer?
Our extended financing options give you the time and money to create a forward thinking strategic plan for your business, oftentimes without the risk of rotating interest rates.
The following are the kinds of long-term loans we provide:
Equipment loan
Building financing
Acquisition financing
What short-term business loans does Crown Bank offer?
We offer a variety of short-term loans to fund temporary lapses in revenue, short-term projects, and provide small businesses with quick and easy access to working capital.
The following are our short-term solutions:
Short-term loan
Business credit card
Tell us your company's plans for the future
Whether your company is focused on expanding nationwide over the next 20 years, or just getting started making an impact, we'd love to be part of the team.
Let's discuss your plan for the future and provide you with the financing options you need to fulfill your company's mission.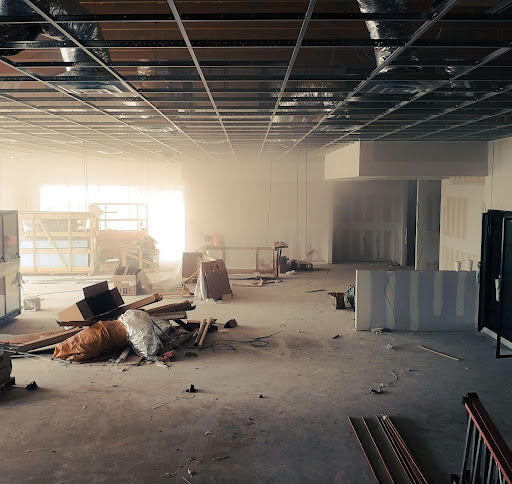 Why choose Crown Bank?
We are a community bank and we take immense pride in working with a variety of business owners, the relationships we build, and being a part of our client's success stories.
At Crown Bank, you are getting more than financing. You're getting a partner who believes in your abilities and offers our time and our investment.
Interested in obtaining a long-term or short-term loan? Give us a call and we'll walk you through the process to help bring your vision to life.
Frequently Asked Questions
What can short-term business loans be used for?
Short-term loans are ideal for recovering from a loss in revenue, expanding your company's facility, or accessing quick and easy working capital. If your company is just starting out, or has short-term plans that require short-term solutions, this may be the best option for you.
What can long-term business loans be used for?
Long-term loans are typically given to company's who are well-established, and are either looking to expand their business venture in the long-term, are in the process of refinancing or diversifying their debt, or have developed an acquisition strategy.
If your company is in need of long-term solutions for expanding opportunities, this may be the best option for you.
What is the interest charged on short-term and long-term loans?
The loan terms and interest charged varies depending on credit scores, loan amounts, and other factors. Because we want to ensure you receive the most competitive rates, we recommend you contact our lenders to discuss your unique circumstances.
To Summarize
Short-term loans are best if your business needs temporary working capital.
Long-term funds are for established businesses who wish to plan farther into the future.
Each type of business loan has various benefits.
Not sure which financing option is best for you? That's why we're here.
Let's discuss your unique vision, and determine which loan option is right for you.
Looking for something different?
We have
additional lending options
to finance your business and personal needs. Check out our loan options and find the one that fits.