Crown Bank Adds Industry Expert, Steve Marchek, as Chief Credit Officer
Marchek Offers Companies Tips for Managing Through COVID-19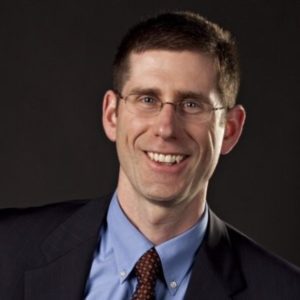 EDINA, Minn. (March 31, 2020) — Crown Bank continues to build its leadership team with the addition of industry expert Steve Marchek as Chief Credit Officer.  Marchek brings more than 25 years of experience in credit analysis and commercial lending to the bank at a critical time when many clients need advice and quick action due to the COVID-19 pandemic.
Marchek, who has a long history of working with financial institutions at all levels and vast experience working on Small Business Association (SBA) loans, specializes in finding unique ways to structure financing and maximize opportunities for business growth.  He joined the bank in early March and has been on the front line helping clients through the financial crisis.  
"We are extremely happy to have someone with Steve's experience and credit knowledge on our team during this tumultuous time," said Jeff Wessels, President and COO of Crown Bank.  "In his short time here he has hit the ground running, working closely with our lenders and customers to develop strategies to help their businesses navigate through this difficult time."
Marchek joined Crown Bank because it's a true community bank with a passion for building long term relationships with customers.
"I was attracted to Crown Bank not only because of their growth potential but also because their philosophy matches mine of offering tailored, nimble and thoughtful solutions to clients rather than cookie-cutter approaches," said Marchek.  "All decision-making is done locally and can be made quickly, which is exactly what our clients need during these challenging times."
Tips for Businesses Navigating Financial Consequences of COVID-19
Marchek offers the following information and tips for company's struggling with the financial consequences of COVID-19.
Work with your banker to explore SBA loan options including the Economic Injury Disaster Loan (EIDL) program and the recently passed Coronavirus Aid, Relief, and Economic Security (CARES) Act. 

 The goal of EIDL program is to provide the necessary working capital for businesses to pay expenses that would otherwise be paid through business operations had the disaster not occurred. 

Loans are available up to $2,000,000
Interest rates of 3.75% for small businesses, and 2.75% for non-profits
No application fees
Payments are deferred for the first 11 months.
Loan term of up to 30 years.
Paycheck Protection Loans are also available offering:

Loans to cover payroll costs and benefits for 2.5x the average monthly amount up to $10 million
Interest rates of 4%
Sole proprietors, independent contractors and self-employed individuals are eligible
Automatic payment deferral for up to 6 months
Loan forgiveness for businesses that maintain payroll continuity through the covered period
Develop a plan with your banker to address non-essential operating expenses along with loan deferral options. 

Strengthen your relationship with your CPA and Attorney to understand tax implications and legal requirements during this challenging time. 
While Crown Bank lobbies are restricted now due to COVID-19, deposits are still be accepted and bankers are available by appointment at 952-285-5000 (Edina) or 612-746-5050 (Minneapolis). 
About Crown Bank
Founded in 2000, Crown Bank is a trusted source for community banking, lending and a variety of other services for businesses and individuals throughout Minnesota. With locations in Edina and downtown Minneapolis, the staff and leadership at Crown Bank are focused on providing superior customer service for clients who need bankers that understand complex financial information. To learn more, go to Crown-Bank.com.